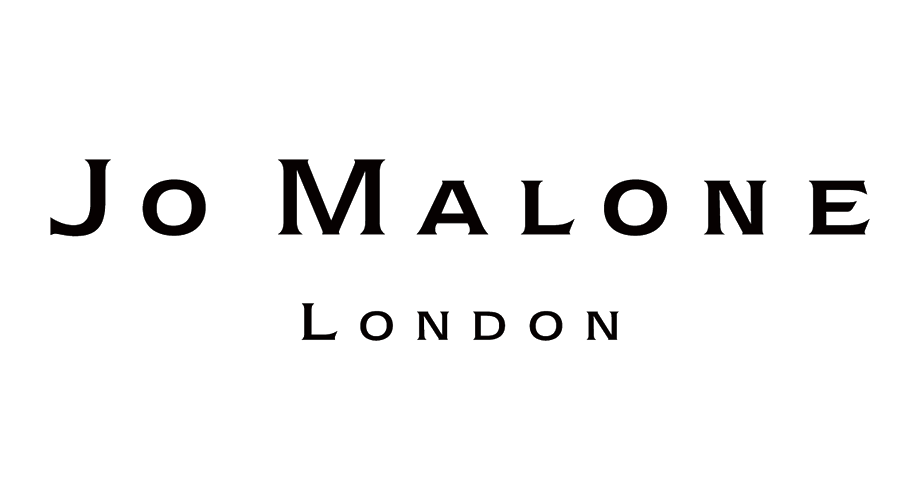 97% of professionals who
worked with us
reached their goals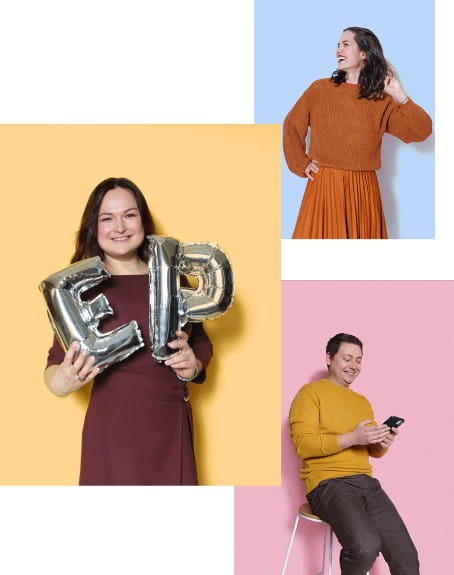 Changed career to become a product manager at Facebook in London
Left Moscow to work as an auditor at an accounting practice in London with Tier 2 (General) sponsorship
Left Kyiv to work as a Risk Lawyer at the world's largest law firm Dentons in Prague
Secured a Senior Consultant – International Investments role at BNP Paribas in Frankfurt
Moved from Budapest to Berlin to join a growing automotive start-up as a Mechanical Engineer
Got Global Talent status in the UK and started working as a Chief Product Owner at a fintech start-up
Choose a package that's right for you
Do it yourself or work with a career consultant — choose the right package for your goals!
🔥 Sale
BASIC
Access to our online Career Hub only


Bought 203 times (launched in March 2022)
12-month access to our Career Hub

Access to our 24/7 online Career Hub (Notion-based) with 100+ in-depth guides, templates and tools. Everything you need to land a job in Europe, the UK or the UAE, from resume to cover letters and interview preparation.

Step-by-step job search strategy proven by 2,300+ successful cases

Every step of the job search abroad explained. We've written specific instructions based on the exact strategy that our consultants follow with each client when supporting them one-on-one in personalised packages.

CV template with detailed examples for each section

The CV format and content structure developed by us, tested and improved over 4 years. Extensive instructions on what to write in each section, with real examples so that you can revamp your CV for success.

Real CVs written by us for clients from different industries

Recent resumes written for students and professionals at various career levels that will empower you to create an even better CV for yourself. Skills, responsibilities, achievements, education and volunteering projects worded exactly as they should be for applying for jobs abroad.

Unique cover letter template with instructions on how to personalise it

A perfectly structured cover letter with clear instructions on what to write for each paragraph so that your application hits the mark. Bonus: full cover letters that secured interviews for our clients!

20+ LinkedIn messages and emails to recruiters and hiring managers

Examples of communications for all job search stages, from cold messages on LinkedIn asking for referrals to writing a thank-you email after a job interview or making a counter-offer proposal.

50+ job boards for 15 countries

Job search sites in Europe, Britain, UAE so you can make the most of the resources available. Bonus: a job application tracker to monitor your progress, stay focused and notice which steps of the job search process are going well and what could be improved.

In-depth interview guide and framework for answering competency-based questions

How to answer the trickiest interview questions at corporates and startups. The STAR technique and competency-based interviews explained.

Examples of interview questions and answers incl. Amazon, Google and the Big4

Examples of questions that our clients were asked during the hiring process at well-known companies, with answers.

Option to book a 60min SOS call with our consultants

Built-in option to book your SOS 60min call within the platform, at £150.00 per hour. To review your CV and cover letter or prep you for an interview!
Access to the Hub is valid for 12 months
Option to buy consultations at £150 per hour
🚀 MOST POPULAR
PLUS
Hub | CV & LinkedIn | 2 hours of support


Bought 1,716 times, 85% of clients achieved career goals
Everything included in the Basic package

12-month access to our Career Hub with a step-by-step strategy to landing a job abroad. 100+ how-to guides and tools to ease your job search and help you get that dream job in the UK, Europe or UAE.

PLUS: Dedicated career consultant

You're not alone in this! One of our experienced and knowledgeable career consultants will be supporting you all the way, providing guidance and motivation.

PLUS: Your CV re-written by us

Let us do the hard work for you. Our consultant will obtain the necessary information about your past experience and re-write your CV from scratch to boost your chances. Proofreading by a native English speaker included.

PLUS: Updated LinkedIn profile

Your dedicated consultant will write amends for each section of your LinkedIn profile. Personalised recommendations for your country and sector so you are ready to rock that job search.

PLUS: 2 hours of Q&A time with your career consultant who can help you apply for jobs, message recruiters, or prepare for interviews

In addition to massively improving your CV and LinkedIn, the consultant will spend 2 hours supporting you via messengers, emails or on calls. You can use this time to define your goals, figure out the best way to approach recruiters and applications, check your amended cover letters, or prepare for job interviews.
Access to the Hub is valid for 12 months
Additional hours available at £150 per hour
PREMIUM
Hub | CV & LinkedIn | Cover letter | Referrals | 4 hours of support


Bought 423 times, 97% of clients achieved career goals
Everything included in the Plus package

12-month access to our 24/7 Career Hub that contains step-by-step instructions to each stage of the process. 100+ career how-to guides and tools to ease your job search and help you land a job in the UK, Europe or UAE. Your personal consultant for 2 hours, a new CV and a revamped LinkedIn profile!

PREMIUM: Bespoke cover letter written by us

An outstanding cover letter written for you from scratch by our experienced consultants, with instructions on how you can amend to your future applications. Proofreading by a native English speaker included.

PREMIUM: Access to other consultants in our team

You are not limited to just one person – get an input from anyone you need for your goals. Your dedicated career consultant can put you in touch with other members of our team to provide you all the necessary advice regarding another country or a specific stage of the job search process. 

PREMIUM: Industry connections

Introductions to a selected number of professionals in your area from our consultants' network, including employees at large corporations and growing startups in nearly 30 countries.

PREMIUM: +2 extra hours with your career consultant – 4 hours in total to help you with each stage of the job search process, from shortlisting vacancies to assessment day training

In addition to massively improving your CV and LinkedIn, the consultant will spend 8 hours supporting you via messengers, emails or on calls. You can use this time to define your goals, shortlist suitable companies, figure out the best way to approach recruiters and applications, check your amended cover letters, prepare for job interviews, etc.
Access to the Hub is valid for 12 months
Additional hours available at £150 per hour
Land a job with our step-by-step instructions
Get 24/7 access to the exact steps that have already helped 2300+ of our clients get jobs. Job search strategies, unique templates for CV and Cover letters, draft messages that you can send to recruiters on LinkedIn and much more.
Explore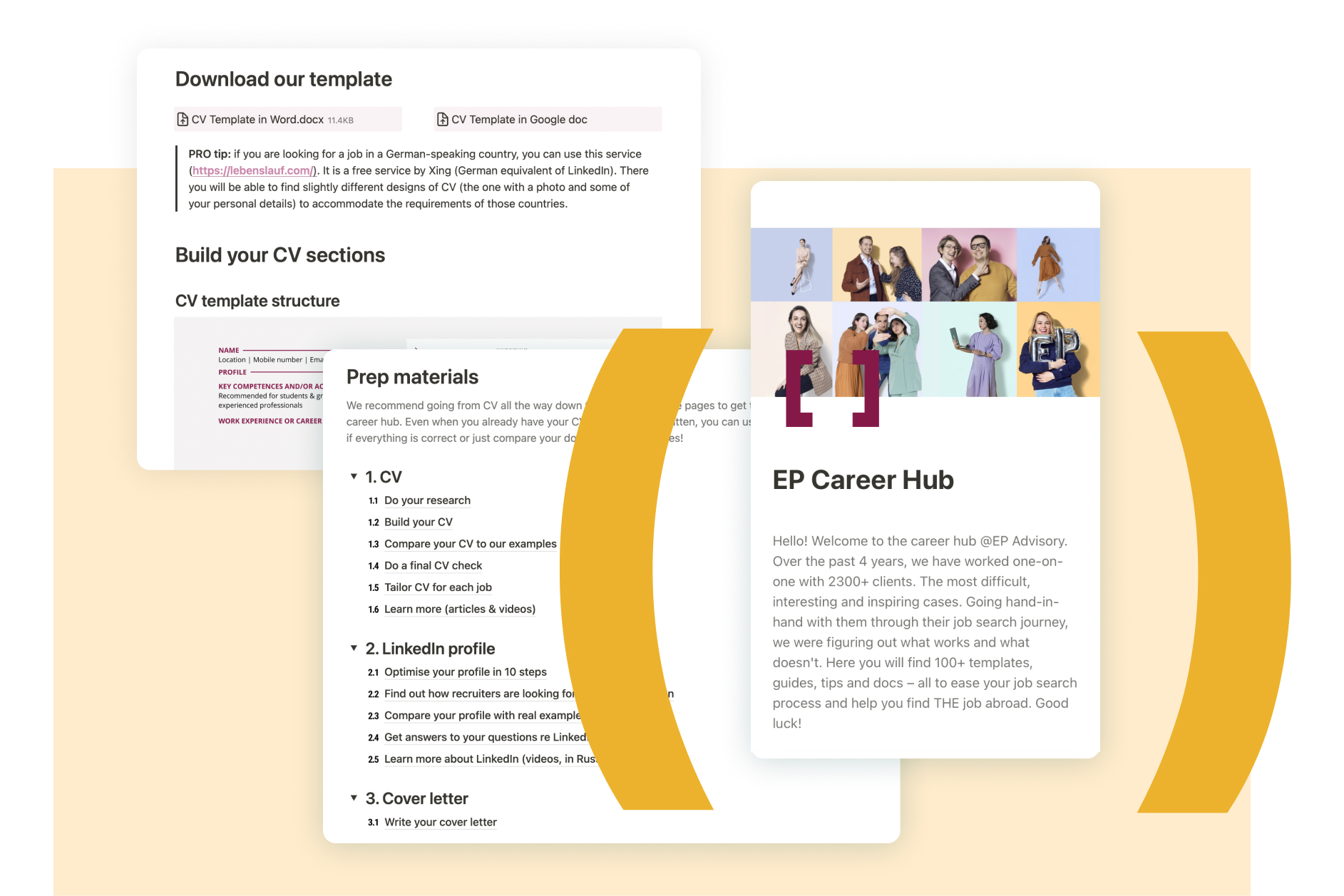 Get answers to your career questions
Which country would be best for you? How to message employers directly? Why do you get no response after interviews? How to increase your salary by 30%? Talk with one of our experienced career consultants and get your questions answered.
Book a call
Meet our consultants
Equally brilliant and trusted, our career consultants will help you get a job in a sector and country of your choice. Find out more about their areas of expertise.
ABOUT
Ex-Allianz and Gazprom Marketing & Trading, Andre always finds a way to help you get into the toughest corporate positions in London. Having been there himself, he knows exactly how to approach your application to get a job offer at world-renowned companies in consulting, finance, legal, oil and gas, real estate and engineering.
COUNTRIES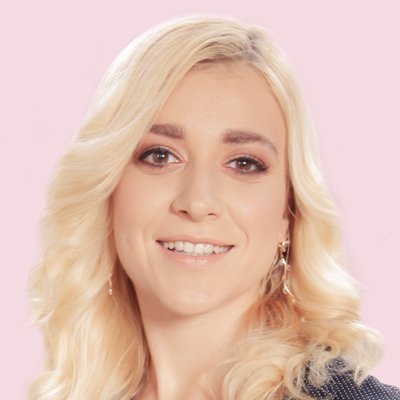 Ekaterina Shevljuga
🇬🇧 🇪🇺 Corporate & Academic Career in the UK & Europe
📍 Oslo, Norway
ABOUT
Ex-KPMG and Bloomberg employee Ekaterina will support you in developing your corporate career in finance, audit and fashion or academic career and get you ready for all the stages of the job application process in Norway, Germany, the UK and Italy. Based on her own example of changing careers and countries, Ekaterina will help you realise that nothing is impossible for those who dare.
COUNTRIES
ABOUT
Being inspired by different cultures and languages, Inna has traveled to over 35 countries and finally landed in Brussels, where she worked on projects funded by the European Commission. Inna will help you find your career path in the private sector as well as in EU Agencies and Associations.
COUNTRIES
ABOUT
With 9 years of recruitment & HR experience, Nina sees no obstacles in achieving her professional goals. She moved to France to complete her master's degree and then managed to progress to become an HR Director just 3 years after graduation – the fastest amongst her fellow graduates. With her well-rounded HR and immigration law expertise, Nina will share her knowledge with you of how to get a job in France and build an outstanding career there.
COUNTRIES
ABOUT
With 9+ years of experience working for Accenture, BT and WhatsApp across various roles in tech & IT in the UK, Yulia helps young and experienced IT professionals to build careers at the leading corporations in the UK and Europe. This includes mid-senior roles as well as IT graduate schemes.
COUNTRIES
ABOUT
With 8 years of experience building a career in Zurich, Alisa is our go-to consultant on the Swiss market. With a varied background working across marketing, communications and events Alisa held several leading positions at NGOs in St.Petersburg and Milan, leading her career path to the HQ Operations and Communications role at EF Education First in Zurich. She's happy to share her experience and career insights and become your partner in guiding you through your unique journey in Switzerland and the EU.
COUNTRIES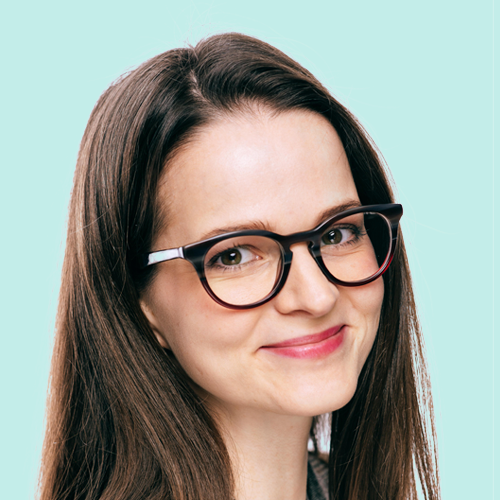 Vera Krysanova
🇷🇺 🇬🇧 International Career in Russia, CIS & the UK
📍 London, UK
ABOUT
A seasoned HR Business Partner with 15+ years' experience across the finance, real estate and technology sectors in Russia and the UK, Vera's been enabling hundreds of diverse professionals to make the right next career move. With her background of working with Dell, IHG, Hard Rock and PE funds, she will help you develop or advance your international career in Russia & CIS and build a long-term plan for relocating to the UK or Europe.
COUNTRIES
ABOUT
Nina started her career path in the United Arab Emirates and after getting enough sunshine in the desert, she decided to relocate to the rainy Netherlands. With her recruitment background, Nina has access to the most up-to-date information on what employers are looking for and will help you navigate through Middle Eastern and Dutch markets with ease.
COUNTRIES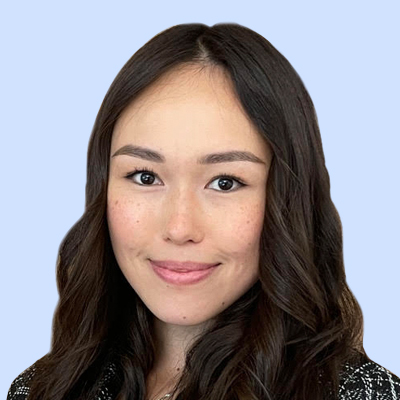 Roza An
🇪🇺 Sales & BD Career in Europe
📍 Riga, Latvia
ABOUT
Having 5+ years of career in sales Roza will support you in laying the foundation of your career path in Europe and the UK. She will help you to identify your strongest talents and find the best application for them in the areas of sales, business development, marketing, consulting, HR, project management or admin support.
COUNTRIES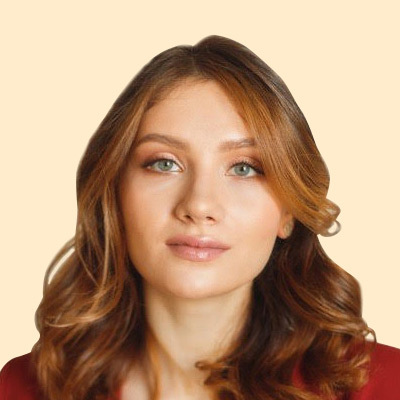 Polina Naimushina
🇷🇺 IT Career in Russia, CIS & Israel
📍 Tel Aviv, Israel
ABOUT
Polina has 5 years of tech recruiting experience in large IT companies (Yandex, Grid Dynamics and Luxoft), so she will help you to look at the job search and CV through the eyes of a recruiter. She specializes in a career in IT in Russia and the CIS - she will help with both CV, interview preparation and building a career path. She will guide you by the hand to an offer 🙂 Currently, Polina lives in Israel and studies the Israeli labor market.
COUNTRIES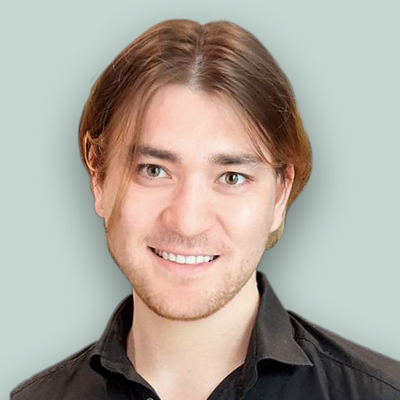 George Pay
🇩🇰 🇸🇪 🇬🇧 Jobs in Scandinavia & the UK. Careers in marketing
📍 Copenhagen, Denmark
ABOUT
Ex-Google, Nike and Carlsberg employee, George will help you advance your career in digital, IT, financial, project and marketing. Be it in Danish FMCG giants like Lego & Carlsberg, Swedish' most prominent startups like Spotify & Klarna or UK boutique marketing agencies. Living in Denmark himself, he knows ins & outs of Nordics' immigration and culture.
COUNTRIES
ABOUT
Elmira will get you ready for an IT, tech and engineering specialist role at a global corporation, a leading tech companies or a growing start-up. Amazon, Facebook or Google in the UK, USA, Germany or Switzerland – there are no borders or obstacles in Elmira's consulting world.
COUNTRIES
UK Netherlands Russia
Switzerland Germany USA
Global
Frequently asked questions
I have a problem with the payment on your website
If your payment is not going through, please email us on admin@ep-advisory.com with:
Your full name in English
Your address
The name of the service you'd like to pay for
The promo code if you have one
We'll aim to send you an invoice within 24 hours which you could pay directly from your bank (as long as it's not within the few banks that are currently affected by the EU sanctions).
What is included in the Career Hub?
Our online Career Hub has everything you need for every stage of the job search process, including:
a step-by-step job search strategy that proved to be effective in 15 countries
a CV template and instructions to writing your own resume
LinkedIn profile optimisation advice and guidance to using the platform
templates of cover letters and unique examples written by us
email and message templates for everything, from efficient online networking to salary negotiations
job interview questions asked at Google, Amazon and other well known corporations and startups (with answers to them, of course)
immigration and visa guides for different countries
job applications trackers so you always know what you've sent to each company
What is the difference between service packages? Can I switch from one package to another later?
Some people find it easier to explore the Career Hub by themselves, as and when it's needed. Others prefer to be supported by a career consultant from the start – for instance, to have a CV written by an experienced consultant or to have someone checking over their LinkedIn messages before they send them. We give you a few different options so you can choose how you prefer to do your job search.
Our BASIC package includes access to our Career Hub only. There is no 1-2-1 work with a career consultant included but you can purchase a call with you separately at any stage of the process. There is also a promo code inside the Hub that allows you to upgrade to the PLUS, PREMIUM or FULL SUPPORT package, so yes! You can upgrade any time.
The PLUS packages includes 2 hours of support by our consultants. That could be arranged in any format you'd like, for example via video calls or WhatsApp messages or emails. We would normally recommend that you book a call with your consultant at the start to put together an action plan for your job search. In addition to that, your CV and LinkedIn will be completely re-done by us, since your personal brand is the key to get noticed by recruiters.
We also have two packages that cover all your needs from start to finish, PREMIUM and FULL SUPPORT. The difference is that PREMIUM is for experienced professionals and includes 4 hours of consultant's support plus a cover letter. FULL SUPPORT is for students and recent graduates and features 8 hours of support along with a new cover letter. Based on our experience, students and graduates need a little bit more time to start searching for their first full-time job, especially if that's in a new country and a foreign job market. Hence we're offering as much as eight hours with a professional career consultant!
How can I use the hours of personalised consulting in my package?
The number of hours of personalised consulting in each package go in addition to the list of fixed deliverables (e.g. New CV, Updated LinkedIn profile, Cover Letter template) to better respond to your unique needs in preparing for every stage of your job search and application process.To achieve the best result, we recommend that you divide the allocated hours of personalised consulting to:
Discuss your job options, employer types, visas etc.
Formulate the best job search strategy, including the use of LinkedIn
Prepare for interview and assessment centre training in English or German
Review additional cover letters, application forms, LinkedIn messages, email comms with a recruiter etc.
Get your documents proofread by a native English/German speaker
Cover additional questions, from visas to a job role, via WhatsApp/Email support
We track your time of personalised consulting – and you will always know how many hours you have remaining.
CV and LinkedIn writing – how does it work?
CV & LinkedIn writing service is performed in 4 stages.
1. CV formatting
We change the layout of your resume according to what employers want to see using our template that captures the best practice and years of our consultants' experience.
2. Writing the compelling content
Wondering who actually writes the CV? We do. But to get from a blank page to a finalised document, we need your input and answers to our questions about your experience. First, we define your responsibilities and achievements, find correct job titles in English/German, highlight key competencies and add keywords to resonate with an employer in seconds. It then takes 2-3 rounds of iterations to produce a compelling CV.
3. Proofreading
Our native proofreaders check your CV for errors – your CV has to be mistake-free. We then send you the final version in a word doc format so you can adjust it to any relevant roles. Our clients often say, "I cannot believe that my experience and achievements sound so impressive!"
4. LinkedIn profile optimisation notes
Based on the proofread resume, we send you instructions on how to optimise your LinkedIn profile in English. The instructions cover every little detail, from URL and overall settings to every section of your profile. Once you have updated your LinkedIn profile, we will look through it again to make sure you did everything correctly and provide further improvement recommendations when needed.
In addition to your CV and LinkedIn notes, you will get a 17-page CV ebook, a 12-page LinkedIn ebook and a guide on how to adapt the CV for each role.
What is a cover letter template and why do I need one?
A Cover letter template is one of our most important deliverables that are essential to your job search and application process. We write a Cover letter template personalised to your positioning and job search strategy. You can then use this template as a starting point and key guide for your multiple job applications.
We make sure you fully understand how to work with your Cover letter template most efficiently when applying for different jobs. That's why this service includes the following process:
We create a personalised template based on your experience and career goals.
You pick one live job ad and use our template to create a draft of a tailored cover letter.
We study the draft, make amendments if required, providing you with further recommendations (this can take 1-3 drafts).
Once we finalise your tailored cover letter for the job you picked, we send it to a native speaker for proofreading.
You then receive the proofread tailored cover letter you can use as an example for future applications as well as the template you originally received.
How long will it take to write my CV/cover letter/LinkedIn messages?
It largely depends on your schedule and how fast you reply to our consultant's questions and return the drafts to us. Here is the usual timeframe:
CV & LinkedIn writing service (CV & LinkedIn profile optimisation) takes 5-7 working days.
Cover Letter writing and editing take 3-4 working days per cover letter.
LinkedIn message tailored templates creation takes 1 working day.
How can I contact you if I have a question?
There are 3 options to get in touch with us:
If you wish to speak directly to a career consultant and, for instance, ask about your chances to land a job abroad or about their expertise, you can pick a consultant here and book a free 15-minute call with them. We offer one free call with a consultant per person, so we would really appreciate it if you respect our experts' time and only sign up to speak to one consultant. Thank you!
If you need some technical assistance or have any questions related to our packages, please email our customer care team at admin@ep-advisory.com.
If you prefer social networks to the old-school emails, simple message us on Instagram @ep_advisory 🙂